Nigel Don, Gardeners' World presenter's 10th birthday portrait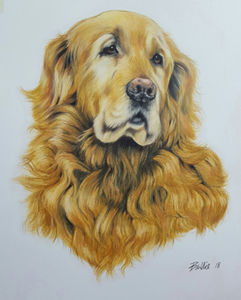 It's Nigel Don's 10th birthday today!
17/05/2018
As a fan of Gardeners' World and a certain leading 'doggy presenter', I wanted to mark the occasion of Nigel's landmark birthday - and take on the challenge of capturing his luxuriant fur - in a portrait. Hope it also captures his gravitas ...